About Us
From Humble Beginnings to National Distributor and Global Exporter
Local, Family-Owned
Since 1991, our family has been part of the local, growing small business community here in Portland. We embrace the value of hard work, continuously striving to offer the most premium seafood available.
Professional Expertise
With over 32 years of experience, we understand storage and transport logistics for perishable seafood. We house advanced facilities with various certifications for handling crab, shellfish, and fish.
Live Seafood
We specialize in seafood species that are more than just fresh. The majority of our seafood comes in live and can be found swimming around in our tanks. We deliver only the best in quality and selection.
Stewardship
We are proud members of local and national organizations that recognize and promote sustainable fishing, including Oregon Dungeness Crab Commission (ODCC) and Marine Stewardship Council (MSC).
Our Story
Our family here at OM Seafood starts from humble beginnings. As second-generation immigrants, we come from a diverse background that involves a rich history of seafood harvesting and trading.
Our owner, Sam, and his parents started out fishing overseas in China. When Sam was young, he caught various fish in his village town on a weekly basis and would bring it back to his house for his parents and siblings to eat. Sometimes, he would have enough catch to be able to trade in the fish for clothing or supplies. At other times, he would resell the fish at the local marketplace.
Sam always aspired for something greater. When he and his family moved to the States to start their new journey, he had a vision of opening a live seafood market that would bring much-needed seafood to the area. He started to explore and research the surrounding options in the Northwest.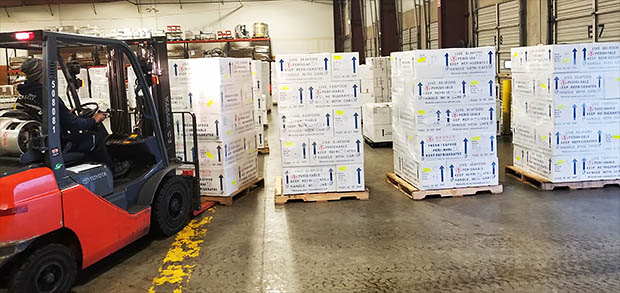 Impressed with what he saw, he reached out to local fishermen and shellfish harvesters. Combining his unique experiences with his desire to bring in unique, live seafood species, he opened one of the first local seafood markets.
Through decades of hard work, our family has been able to carry and deliver a vast selection of sustainable products. OM Seafood has now become one of the largest crab and shellfish distributors in the Northwest.
We pride ourselves on our "Seafood Excellence" philosophy which means having an exceptional product, competent staff, and an efficient distribution process, all while still being a local, family-owned business. Our goal is to deliver the freshest seafood possible at the most affordable prices.